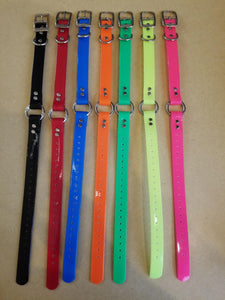 1" non-reflective DayGlo Collar with D-ring and O-ring
Dayglo Collars w/Dee and O-ring are plastic coated nylon. These collars are 20" and have holes every half inch so you don't have to stress about getting the collar too big or too small. 
Available in Black, Red, Blue, Orange, Green, Pink and Yellow.
Made In U.S.A.